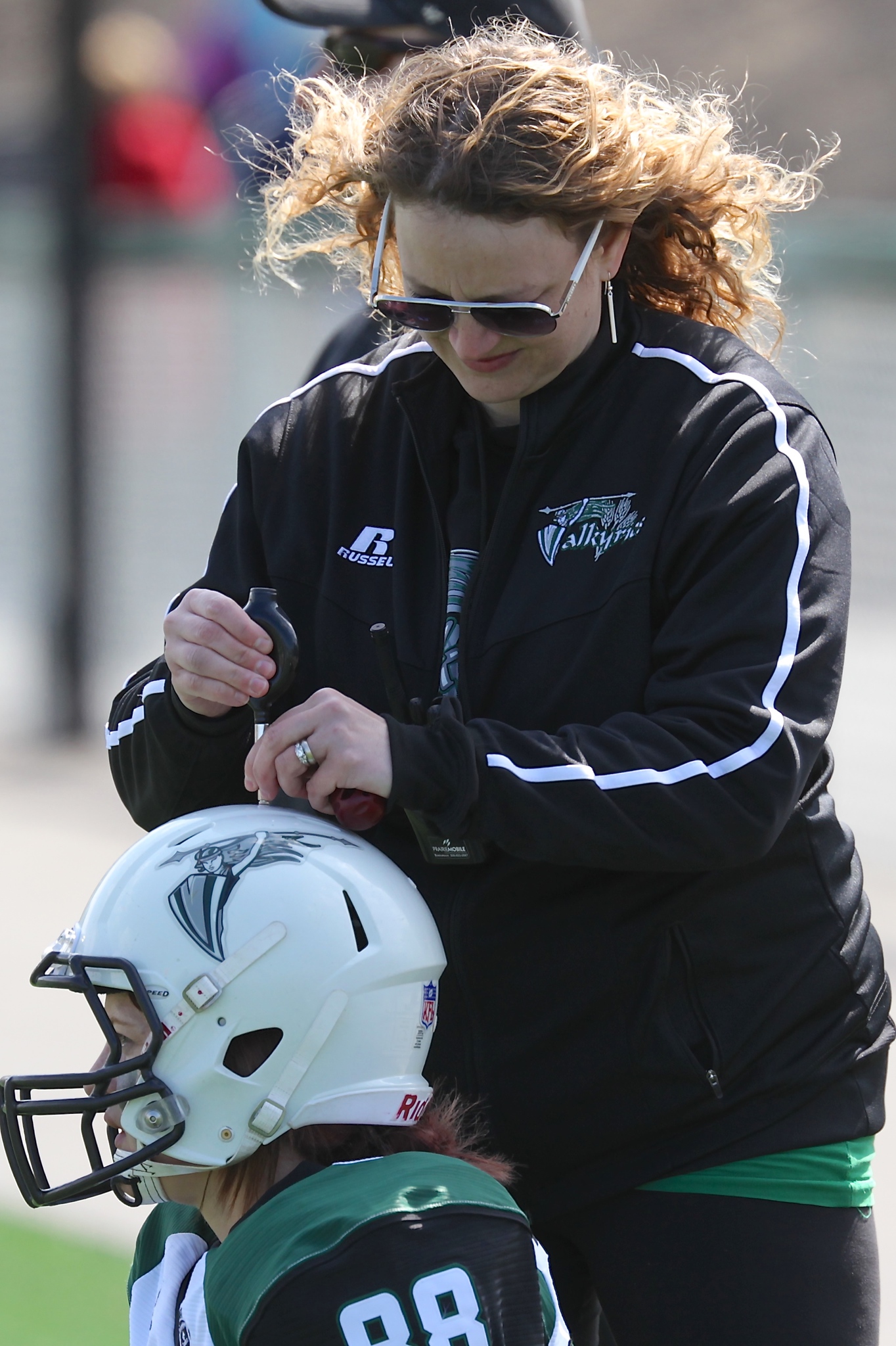 The annual program celebrates the success and dedication of those in the province's amateur sport community through two categories – Excellence Awards and Recognition Awards. The Excellence Awards celebrate outstanding event performances or a series of performances by a Saskatchewan athlete, coach or team within a given calendar year, while the Recognition Awards include the Volunteer and Coach Dedication Awards, as well as the Inspire Through Sport Award, all which honour individuals who have devoted their time and effort to the growth of sport in Saskatchewan.
After first getting involved in football as a volunteer trainer with the University of Saskatchewan Huskies in 1997, Michelle Duchene(BSKI'99) has given back countless hours to the sport.
In 2010, a trip to the world championship as a trainer with the national women's tackle football team sparked her interest in creating a women's tackle football program in Saskatchewan. In 2011, thanks in large part to the dedication of Michelle, the Western Women's Canadian Football League was born. Michelle co-founded the Saskatoon Valkyries and has continued to work with them since 2011.
She also established the Rush girls' flag football league in Saskatoon in 2014 and is now heading the creation of a girls tackle football team in Saskatoon to join the Prairie Girls Football League. While doing all of that, Michelle has managed touch and flag football teams for 23 years and served as a flag coach for the past 18 seasons.
Outside of football, Michelle volunteers in minor hockey, sits on various councils and boards and always gives her time during major events happening in Saskatoon.
Michelle was nominated by the Saskatoon Valkyries and supported by Football Saskatchewan.