Nineteen University of Saskatchewan (USask) faculty and staff members from colleges, schools, and units across campus will be honoured with USask teaching awards this week.
This includes recipients in the following categories: Provost's College Award for Outstanding Teaching, Provost's Outstanding Teacher Award, Provost's New Teacher Award, Provost's Graduate Student Teacher Award, Provost's Support of Teaching and Learning Award, Sylvia Wallace Sessional Lecturer Award, and Distinguished Graduate Mentor Award.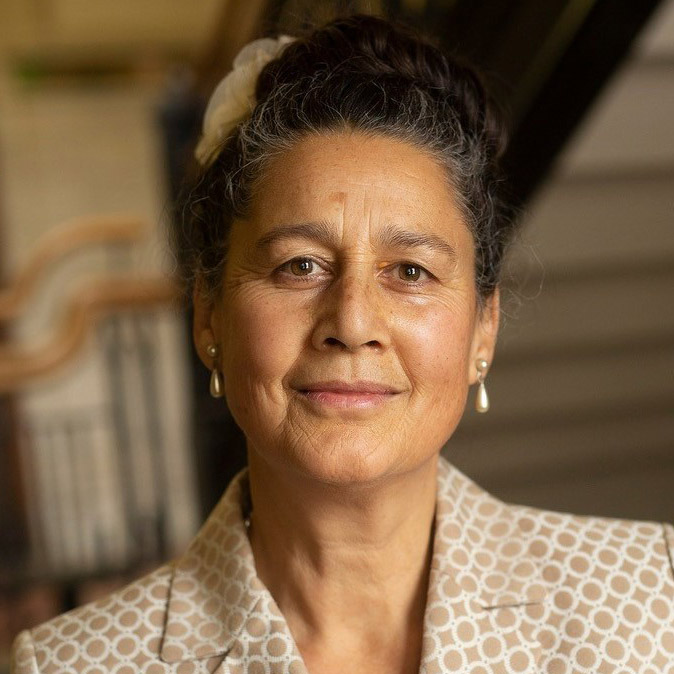 "Congratulations to colleagues, from across the USask community, who are being recognized with 2023 teaching awards," said Dr. Airini (PhD), USask's provost and vice-president academic.
"Thank you for the vitally important work you do to support USask's teaching and learning mission. Our University Plan 2025 includes the bold ambition to be a university that sets the standard for learning. You inspire us all through your innovation in teaching and learning, and through everything you do to foster USask learners who have the passion, respect, and creativity to be leaders today and into the future."
On June 14, the USask community will celebrate this year's teaching award winners during the USask Staff and Faculty Awards event, alongside USask's research award winners, the President's Staff Excellence Award recipients, and other award winners. A full list of recipients of USask Staff and Faculty Awards is available online.
The celebration event will be held at Marquis Hall Events Centre from 5-8 pm on June 14. Members of the USask community can also watch the event livestream online.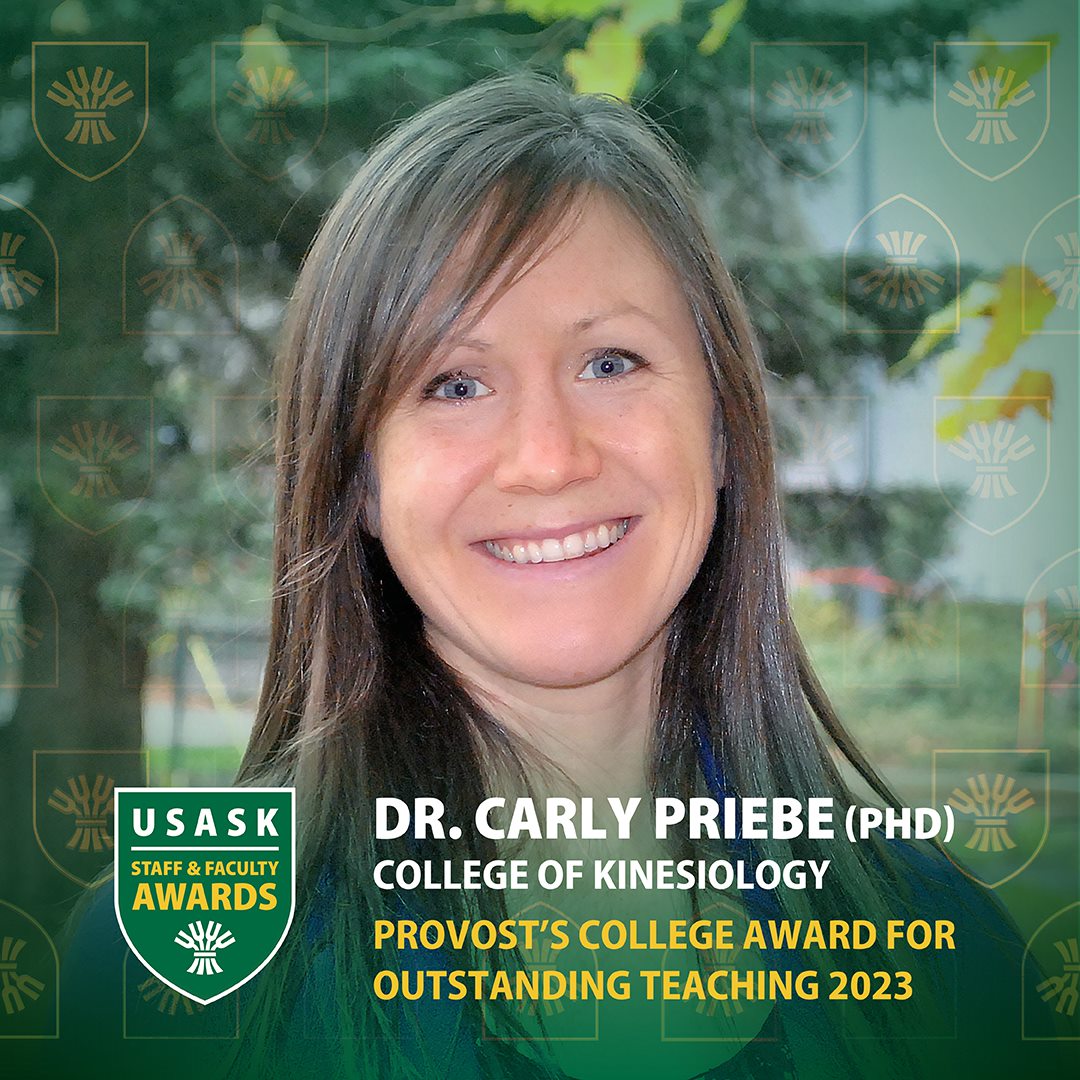 Provost's College Award for Outstanding Teaching
Dr. Carly Priebe (PhD), sessional lecturer, College of Kinesiology
"I am most inspired when students get excited about learning. Before exams we'll often play review games (e.g., baseball with 'single,' 'double,' 'triple,' and 'home run' questions). I will pause and ask students if they want more questions and it's great to see their enthusiasm for more review. I feel the same inspiration when a student responds to feedback on an assignment and shows improvement throughout the term. I have a heart and passion for mentorship. Seeing a student put their learning throughout the term together with a well-executed final presentation or exam is the most encouraging experience."