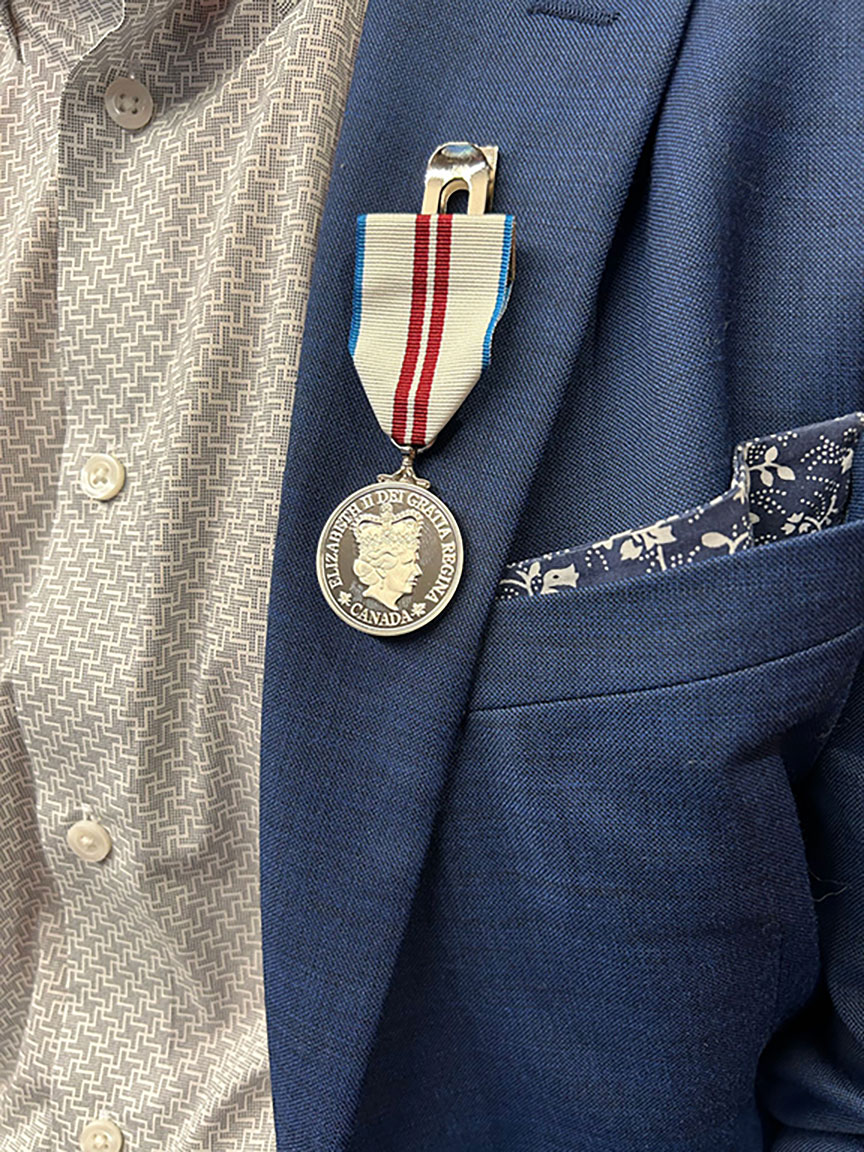 The medal is a tangible way for the province of Saskatchewan to honour Her late Majesty for her service to Canada. A total of 7,000 medals will be awarded to deserving citizens.
Cary Primeau received the honor and medal on August 14, 2023, in Saskatoon, Saskatchewan with four other recipients. His Honour the Honourable Russ Mirasty presented the medal at the Corps of Commissionaires North Saskatchewan Division office.
"I am humbled to be presented with the Queen Elizabeth II Platinum Jubilee Medal.  I've had the opportunity to work with so many great people in the organizations I've been lucky enough to be a part of," said Primeau, current Campus Recreation Coordinator at the University of Saskatchewan.
Primeau was nominated as a result of his long-standing involvement in minor sports and service to organizations to help others are able to participate, such as Campus Recreation at USask, Saskatoon Minor Hockey Association, Kinsmen Inner City Hockey League, volunteer organizations such as KidSport, Canadian Tire Jumpstart and most recently for volunteer board member with the Corps of Commissionaires North Saskatchewan Division.
"I think the most important part of the work we've done over the years allows so many others to participate in the activities and sports they love. In many cases we've been able to break down the barriers that prevent young people from accessing quality programming and to benefit from sport and recreation."
Her late Majesty Queen Elizabeth II approved the design of the medal in May 2022, which includes a circular medal, struck in copper and plated with nickel, and suspended from a ribbon using a new arrangement of the blue, red and white colours found on the other four medals issued during Her Majesty's reign in 1953, 1977, 2002 and 2012. The blue represents Canada's three seas, with the red and white being the national colours of Canada as taken from the National Flag and Royal Arms of Canada. The white is also a representation of platinum, and the medal commemorates the Platinum Jubilee.