Team Canada will compete in the tournament along with defending champions Team USA, as well as teams from Finland, Mexico, Australia, and Great Britain. 
The first event was held in 2010, in Stockholm, Sweden, with six countries competing. The United States took home the gold while not letting any team they played score. The second event was held in 2013, with Vantaa, Finland, hosting the games. The United States swept the competitors again, winning the gold medal. The third event was played in 2017 with Canada as the host nation. The U.S. took the gold medal for the third time, again beating the host nation Canada in the final.
Team Canada is composed of 43 players and 15 coaches from across the nation and many players are representing Canada for the first time. Claire Dore represented Team Canada on the field in the past two world championships as a wide receiver, but this year took to the sidelines as the receiver coach.
"To return as a coach after playing is incredibly meaningful," said Dore (BSKI'02, BEd'02). "It's special to be able to share the football experience at such an elite level and to be surrounded by athletes that you know share your passion and competitiveness. Having lived the experience creates a unique bond."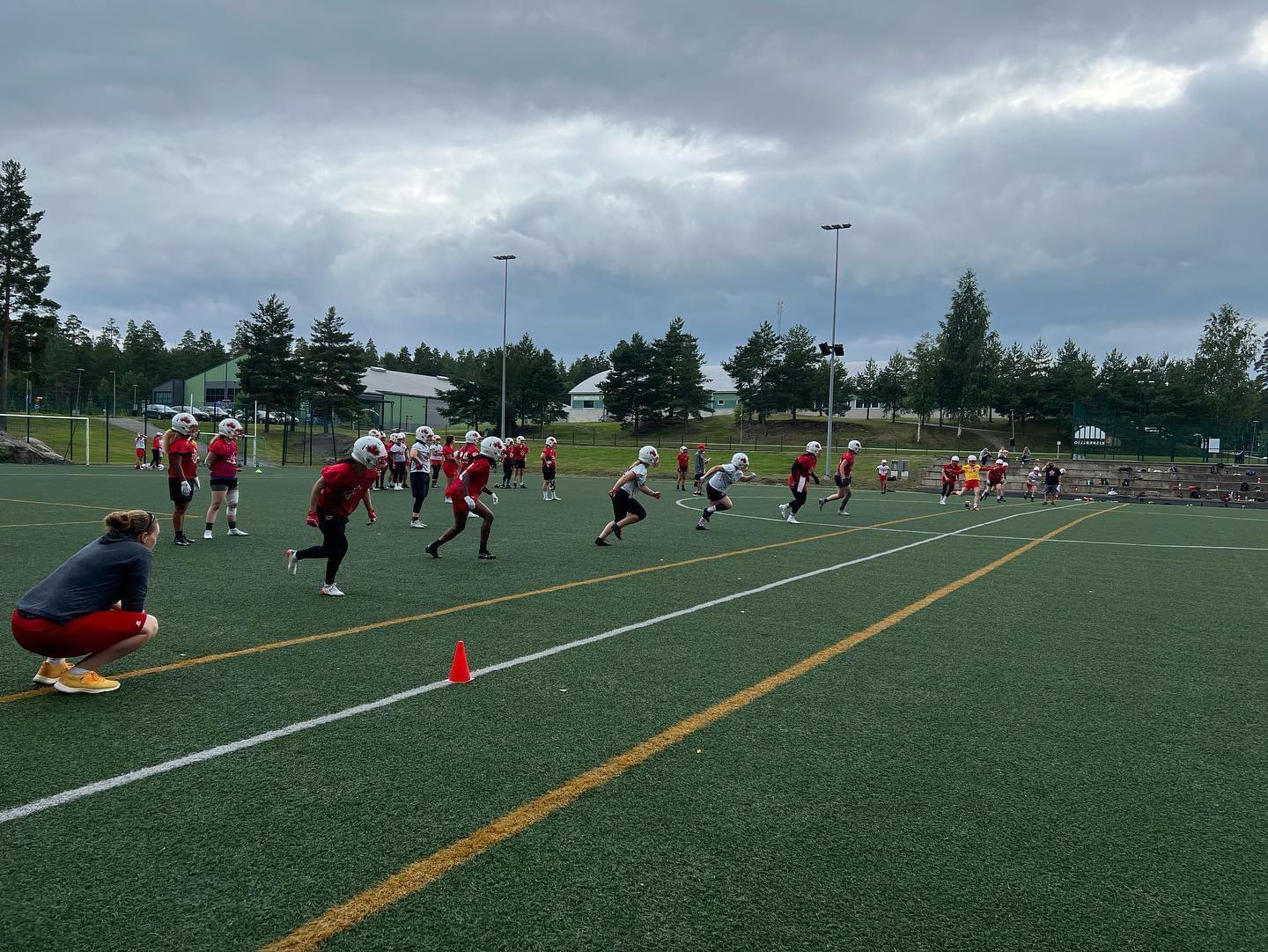 After coming out strong and beating Team Australia 33-6 to kick off their championship run, they would find themselves facing a tough Team Great Britain in the semi-finals. Holding a lead through much of the game, Great Britain would score a last-minute touchdown to advance to the championship game to face Team USA. Canada would compete for a bronze medal against the hometown country, Finland.
After a scoreless first quarter, Canada would get on the scoreboard first on a 1-yard touchdown run by Saskatoon native, Sarah Wright. Team Finland would battle back to take a 16-10 lead heading into the final quarter.
With 5:44 left to play, Canada regained the lead with a touchdown to Saskatoon native, Ricki Obed. A few plays later, Canada fell into penalty trouble that would allow the Finns to kick a last-minute field goal to lock up the bronze medal on home turf. Canada would cap off the tournament with a fourth-place finish.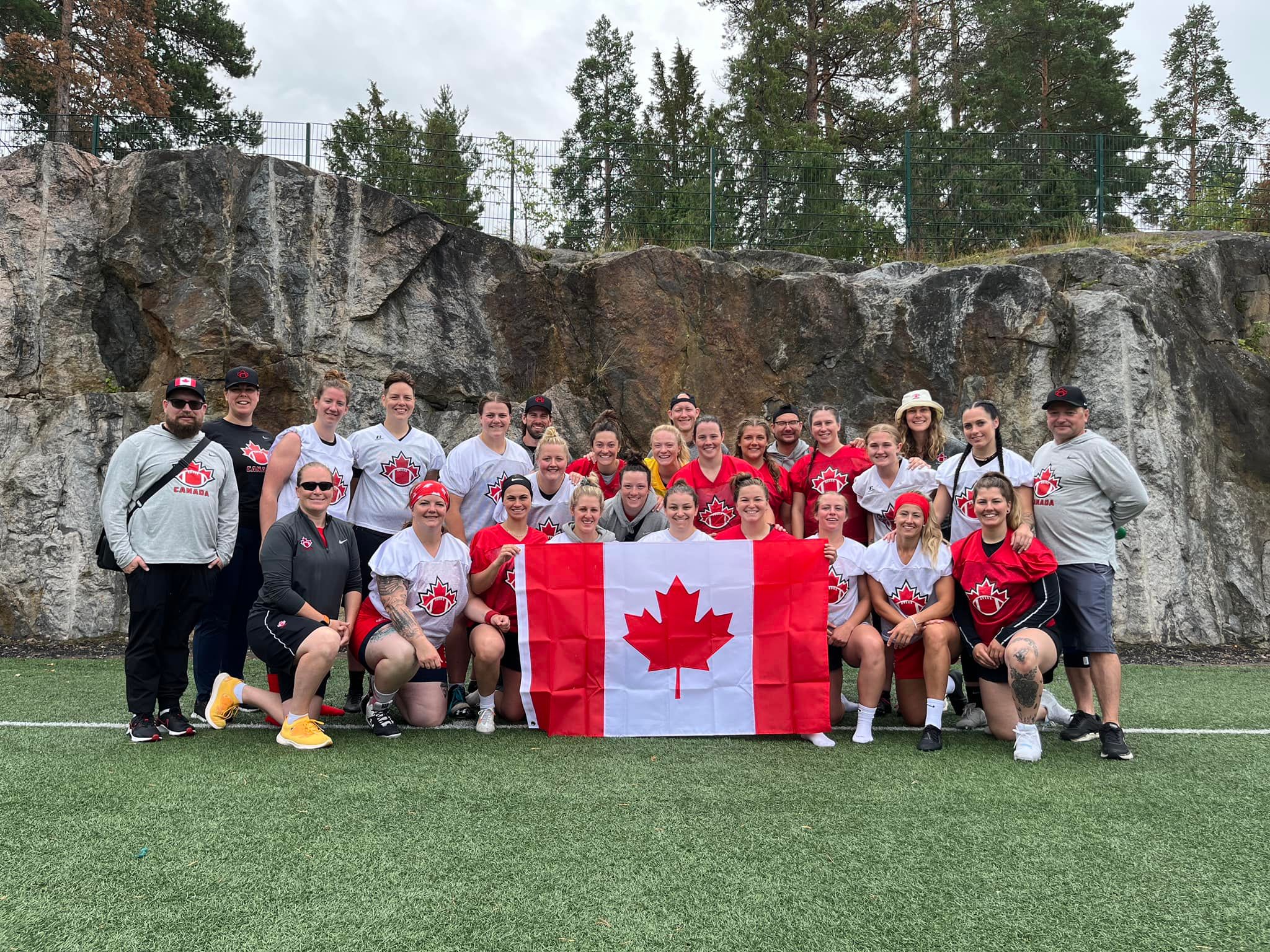 Although a disappointing ending for the second-seeded Canadian team, the week was one to remember for the coaches and players.
"Tackle Football in a tournament format is about the toughest things I've ever seen. The team worked exceptionally hard to come together, and to do the right things both on and off the field," said Dore (BSKI'02, BEd'02).
Kinesiology and USask connections:
Pat Barry (BSPE'93, BEd'94)
Marci Halseth (BEd'11)
Cody Halseth (Assistant Coach, Huskie Football)
Beth Thompson (BSKI'10, BEd'11, MEd'19)
Claire Dore (BSKI'02, BEd'02)
Alyssa Funk (BSAg'17)
Emmarae Dale (BSKI'20)
Reed Thorstad (BEd'21, BA'18)
Sarah Wright (BA'21)
Haley Girolami (BSN'20)
Ashley Viklund (BA'10)
Betsy Mawdsley (MPT'17)