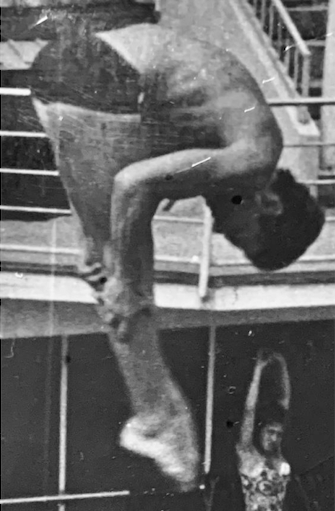 "It is such a great honour to be inducted into the Saskatoon Sports Hall of Fame.  Looking back over the 50 years since my competitive days, I have come to recognize the critical importance of the support I received from so many people in my life and in particular from those from Saskatoon, USask, and Saskatchewan," said Friesen. 
Friesen enjoyed doing back somersaults off the board as a lifeguard and swim instructor in Moose Jaw, SK during the summer of 1967. From there, he began training as a competitive diver during his first-year enrolled in physical education at the University of Saskatchewan.
Fast forward one year, he was a Canadian university champion on the one- and three-metre diving boards. During his university experience, he won six national university titles and was named the Canadian university diver of the year three times.
Although his diving career was short, totalling five years, he made a big splash competing at the 1970 World University Games in Turin, Italy, the 1970 Commonwealth Games in Edinburgh, Scotland where he won bronze performing before the Queen, the 1971 Pan American Games in Cali, Colombia, and the 1972 Olympics in Munich, Germany.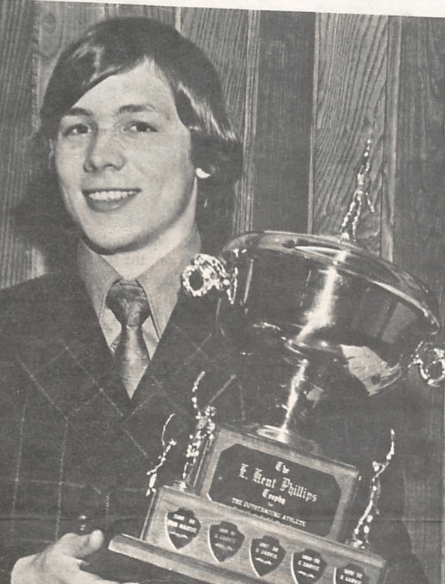 Once he earned his physical education degree, he used his sports experience to manage swimming pools throughout British Columbia. He earned a law degree, practised law, taught law and served as the CEO of the Continuing Legal Education Society of B.C. He received international awards for training programs he developed for lawyers and judges.
Diving continued to be a part of Ron's life as his daughter, Emma, is a Canadian diving champion and won the NCAA title in one-metre while attending the University of Hawaii. She also represented Canada at the Commonwealth Games, 44 years after Ron. 
"From the bottom of my heart, thank you to my family, friends, coaches, teammates and mentors, and the clubs, organizations and communities that gave me the opportunities and support for which I feel so blessed."
Friesen is being joined by fellow inductees Ken Achs (drag racing), Mark Loehndorf (softball, football, wrestling), David Wassill (water skiing), Brian Shalovelo (softball), Tim Kroeker (baseball), Michael Linklater (basketball), Natalie Lukiw (volleyball), Cory Mantyka (football) as well as the University of Saskatchewan Huskies' 2005 track and field teams and the Saskatoon Hilltops as the sports organization of the year.