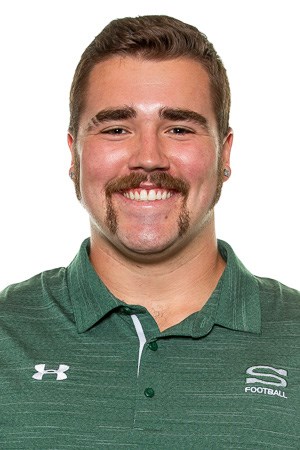 72 Huskies have been selected in the history of the CFL Draft in the history of the modern era draft, as Nathan Cherry, Noah Zerr and Riley Pickett all etched their names into the program's record books on Tuesday night, after all three were selected by the BC Lions in the 2022 CFL Draft. The three selections marked the first time since 1989 that three Huskies were selected to one team in the same CFL Draft.
Noah Zerr is a fourth-year kinesiology student from Langenburg, Saskatchewan. Zerr didn't have to wait too long to hear his name called on draft night as he was selected in the second round, 12th overall by the BC Lions. Zerr became the seventh Huskies offensive lineman since 2010 to be selected in the CFL Draft and fifth in the first three rounds.

"It's going be a really good spot for him. I know that they'll develop them and they'll get him ready to play at the CFL level," said Flory.

"At the end of it, you just want that opportunity and for him going to a good spot there and then being coached by an alumnus in Kelly Bates out there, who is the offensive line coach is a great thing too. I don't know how much Kelly had in the draft, but I don't doubt that there's a little bit of influence there."

The Zerr selection comes after it was announced earlier in the day that he had accepted to New York Giants rookie mini-camp.
Good-luck Noah!