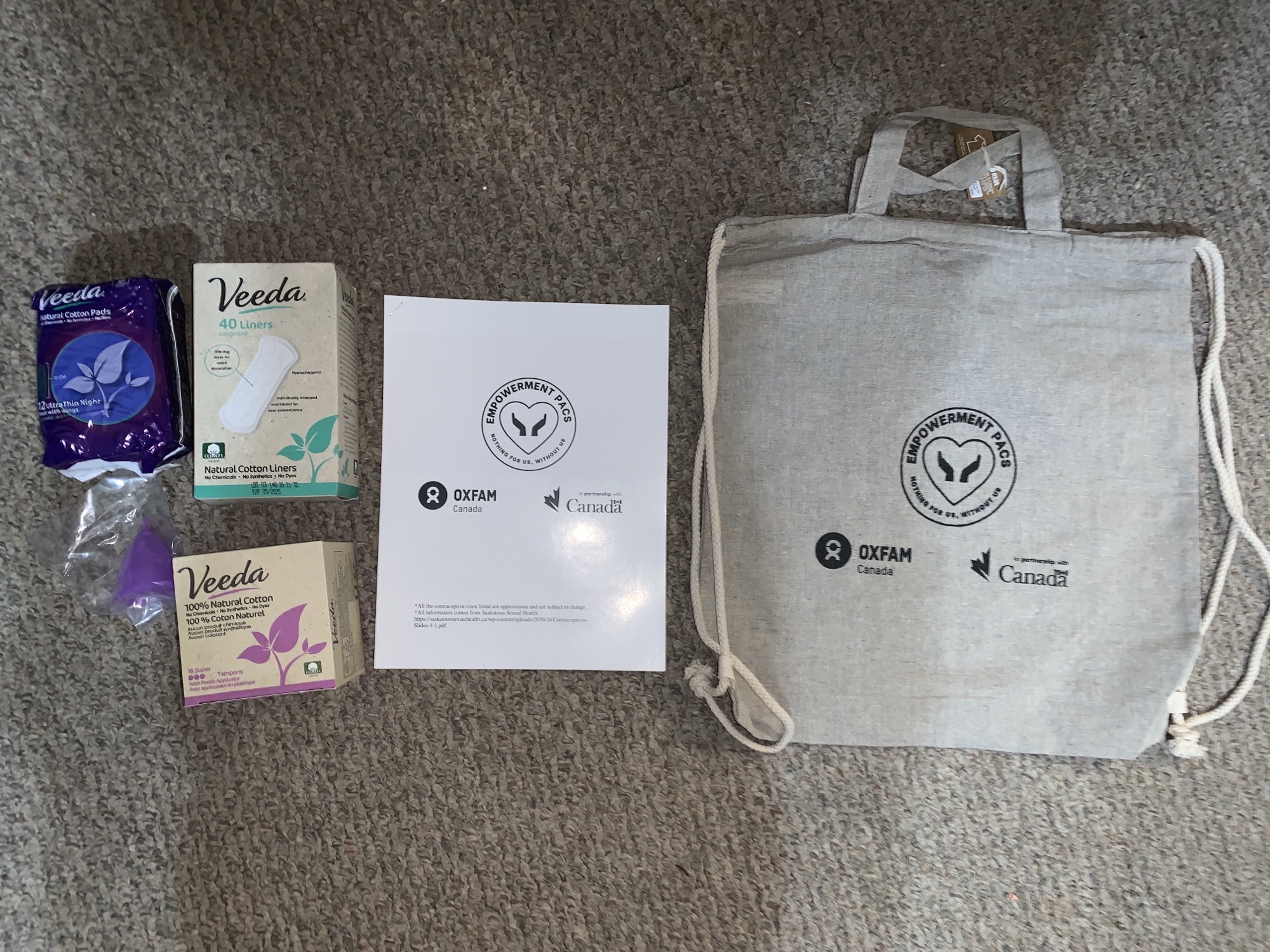 Empowerment Pacs are care-packages containing ethically made menstrual products. Each pack contains one menstrual cup, one box each of tampons, pads, and panty liners, and a comprehensive Sexual and Reproductive Health and Rights (SRHR) booklet. The booklet discusses basic contraceptive care and includes a list of websites that people can refer to for youth-friendly SRHR resources.
"I wanted my impact in creating a more accessible, inclusive, equitable world to be in the Sexual and Reproductive Health and Rights (SRHR) sector. Through my experiences in the SRHR sector and with the NYAB, I have learnt the disheartening reality of period poverty", said Yu.
Period poverty is the lack of access to menstrual products, toilets, handwashing facilities, proper waste management, and menstrual hygiene education. It is caused by the cultural shame attached to menstruation and a lack of access to menstrual resources.
"The negative impacts of period poverty disproportionally affect post-secondary students especially students from lower socioeconomic backgrounds like sexual minorities, people with disabilities, and visible minorities," said Yu.
The development of Empowerment Pacs first started with Yu applying to Oxfam Canada for a $5000 grant with a goal of producing 100 care packages to distribute to students at the University of Saskatchewan.
Once her application was approved, she wasted little time and ordered the materials she needed to start building each package. Yu collaborated with the Women's Centre at the University of Saskatchewan to help distribute the packages across campus.
The mission of Empowerment Pacs is to provide accessible and free menstrual products and SRHR resources to post-secondary students at the University of Saskatchewan. These packages can be picked up free of charge at the Women's Centre and the student lounge in the College of Kinesiology.
The project is part of Oxfam Canada and their Her Future Her Choice Financial Support for Community-Based Sexual and Reproductive Health and Rights (SRHR) Initiative, that is funded by Global Affairs Canada.
The initiative is part of the five-year Her Future Her Choice program, which aspires to support sexual and reproductive health and rights in Ethiopia, Malawi, Mozambique, Zambia and Canada.