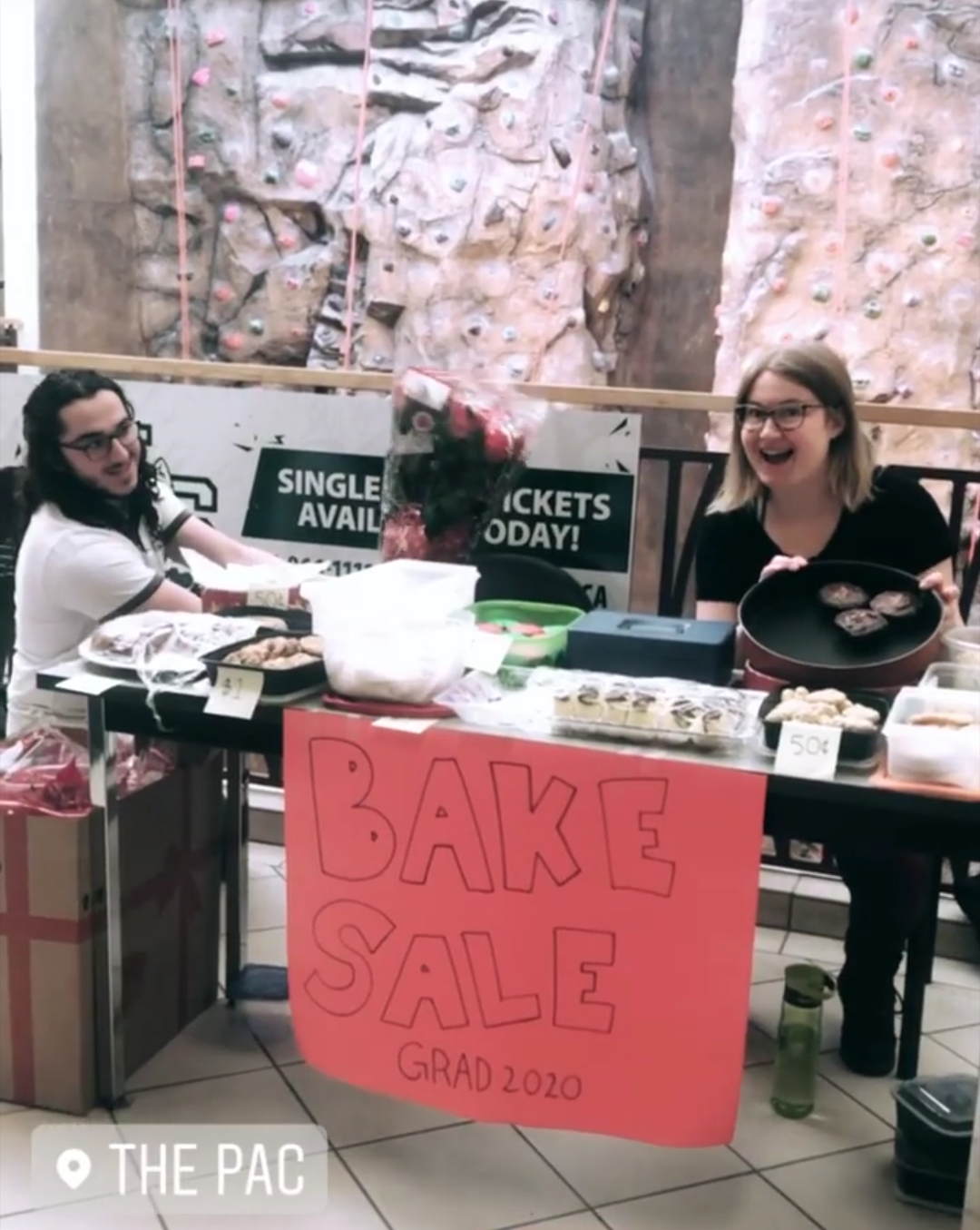 Like others, the kinesiology graduating class of 2020 had to make the tough, but right decision, to cancel their graduation banquet. The banquet was originally planned for June 4th, the same day 140 graduates were expected to cross the stage and receive their parchments at Merlis Belsher Place.
"We had multiple bake sales and a poinsettia sale, but unfortunately, we couldn't hold any more events as the university switched to remote learning," said Omar Banun, fourth-year student and a member of the kinesiology grad committee.
Although disappointed, the graduation class saw an opportunity to make a positive change in the lives of others during these difficult times.
"Yes, we are disappointed, but there are other people who are facing a far greater adversity than a banquet cancellation and the committee was adamant on helping others during the crisis." 
They chose to split their raised funds of $1,100, between two organizations who they felt could use the help. The committee felt that the Saskatoon Friendship Inn was a great organization to support as they continue to provide meals for those who need it year-round and even more so, during the COVID-19 pandemic.
The committee also wanted to give back to something close to their kinesiology roots and embed physical literacy into as many children as possible. They have reached out to Pleasant Hill School in Saskatoon. The committee recognized that the surrounding community around the school has a lot of children who may not have access to equipment and facilities that would promote them to engage in physical activity for life. 
"It feels amazing to be a part of a group of people that all share a common empathy with those facing adversity in our community. I couldn't be prouder to share the stage with these fellow graduating students," said Banun.
As the COVID-19 pandemic continues to affect our community in one way or another, the graduating class of 2020 believes it is now more important than ever to support each other as best we can.