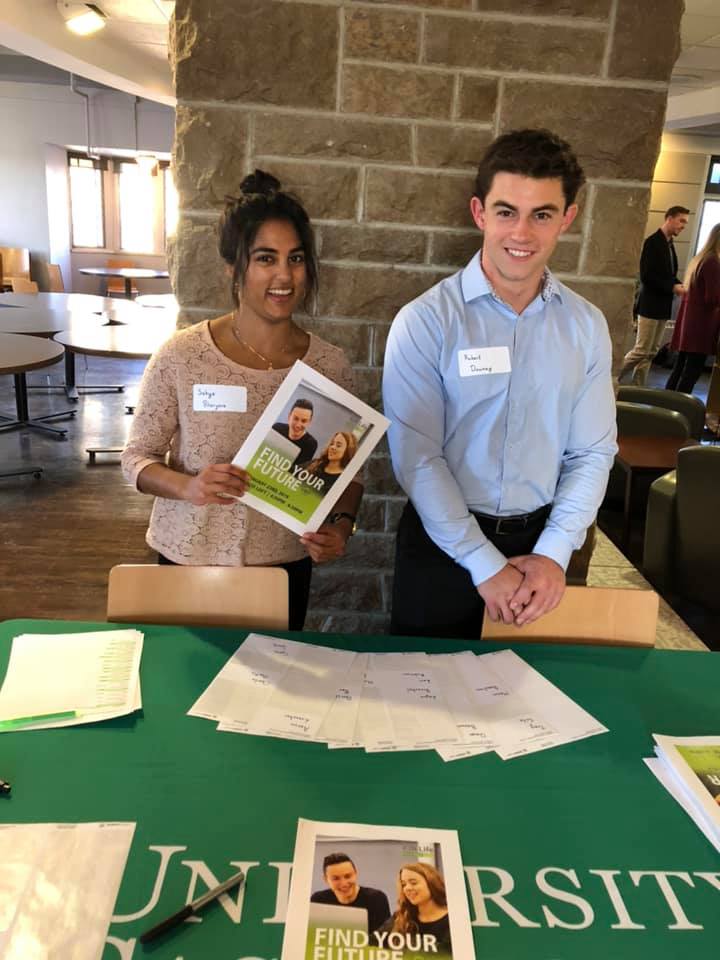 KIN Life hosts around six events each year for students to get involved. This year's highlight event, Find Your Future, was held on January 23rd at Louis' Loft on campus and brought out over 50 students. The event would allow current students to meet with professional colleges and kinesiology alumni who are utilizing their degrees in many unique professions and explore different opportunities available to them as they continue through their academic careers.
"Professional development opportunities like Find Your Future are important as a student", said third year kinesiology student, Robert Downey. "It helps guide our future academic and professional decisions."

"The best part about this event was the variety of professional careers and colleges that attended, it allowed me to compare and contrast a lot of future options all in one place."
The event welcomed home 12 kinesiology alumni who all work in unique professions. It gave our students the opportunity to see how many options are available to them with a kinesiology degree from the University of Saskatchewan.
The 12 USask kinesiology alumni who attended the event were:
Blaire Healey, BSKI'06, MSc'10 – Clinic Manager at CBI Health Group
Julianne Gordon, BSKI'06, MSc'15 – Research Assistant, USask
Eric Brenna, BSKI'14 – Rural Family Medicine resident
Tristan Etcheverry, BSKI'06 – Manager of the LiveWell CDM Exercise program and Manager of the Heart Function Clinic
Heather Primeau, BSPE'98 – Police Officer
Ashley Gerstmar, BSKI'10 – Occupational Therapist
Heather Hynes, MSc'09 – Registered Dietician and Sports Nutrition Consultant
Michelle Keene, BSKI'11, MSc'14 – Director of Sport Physiotherapy, Craven SPORT Services
Lynsey Jones, BSKI'10 – Nurse Clinician
Adam Solie, BSKI'14 – Event Coordinator, Huskie Athletics
Tarra Hall, BSKI'05 – Owner of Crossfit BRIO South
Michael Walby, BSKI'08 – Clinical Orthoptist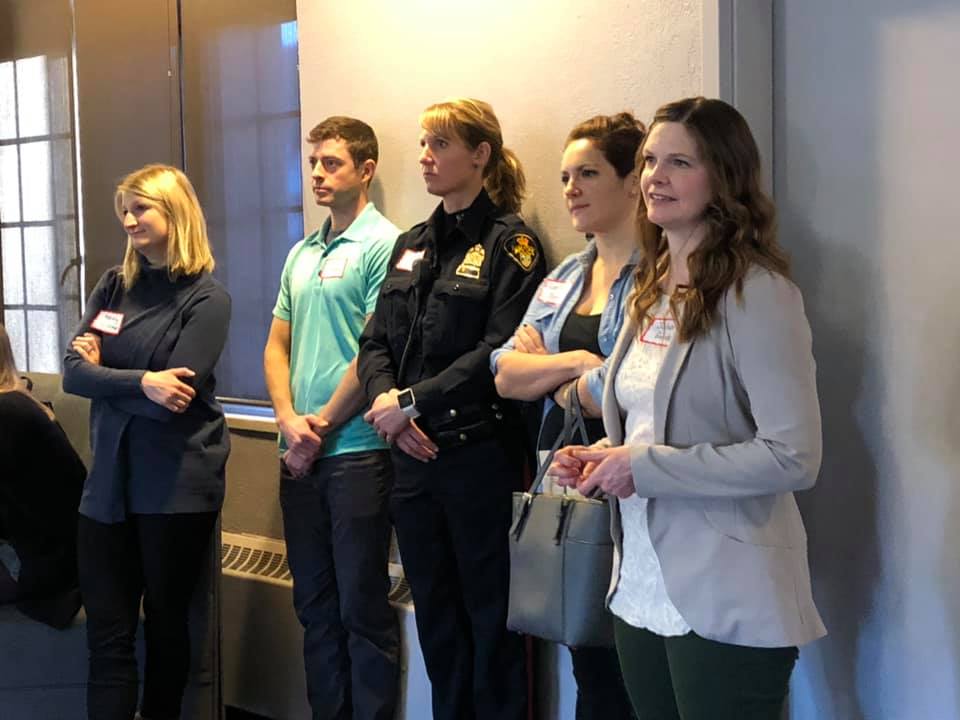 The next KIN Life event is Ace the Interview and will take place on February 13th. It will be an interactive session to learn about the interview process, how to effectively prepare for interviews, ace tricky questions and make a good first impression.
If you want to be involved in KIN Life as an alumni, please contact:
Alyssa Wiebe, B.Sc.
Communications & Alumni Relations Officer, College of Kinesiology
alyssa.wiebe@usask.ca
306-966-4562