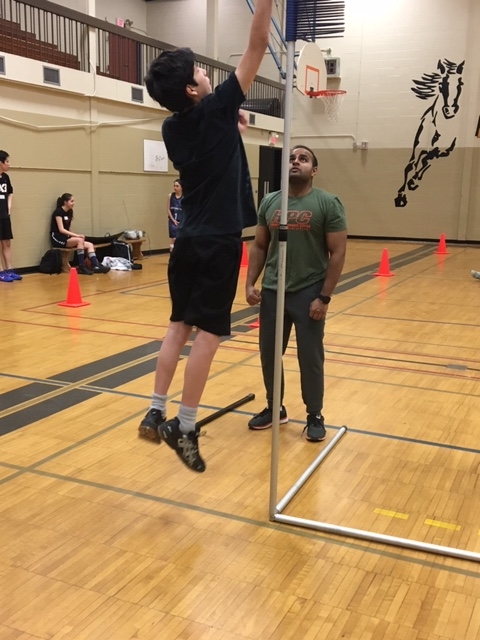 The College of Kinesiology was pleased to continue its partnership with the Saskatoon Tribal Council over the weekend to offer a volleyball and basketball clinic via the Youth Leadership Through Sport program. The clinic brought out over 73 participants from communities across the province.
The purpose was to give potential NAIG volleyball and basketball athletes a University of Saskatchewan and Huskie athlete experience in terms of fitness testing, strength training, and specific skill development for each sport. The fitness testing and strength training sessions were led by the Human Performance Centre personal trainers and Gray Ferguson.
The basketball session took place in the Physical Activity Complex and was led by Dan Dewar (Huskie men's basketball assistant coach) and past and current men's and women's basketball players. With limited space on campus, our volleyball players took their skills to Mount Royal Collegiate and were led by Nathan Bennett (Huskie men's volleyball coach) and past and present Huskie volleyball athletes.