Keeping kids active and developing skills they can use for the rest of their lives is the motivation behind Athlete Era.
USask graduates Corey Edington (BSKI'14, MCS'18), Andrew Leslie (BSKI'11, MSC'16) and Kent Walters (BSCRRM'15, BSC'18) are the people behind Athlete Era.

The trio develops mobile apps that make it easier for parent volunteers and teachers to coach sports.

The mobile learning apps provide an alternative educational solution to in-person clinics by allowing volunteer coaches to access detailed plans, drills and skill progressions through their mobile device during practice. The apps have already attracted interest from Football Canada and the Saskatchewan Roughriders of the Canadian Football League.

Edington, co-founder of Athlete Era, said they were looking for a way "to keep people engaged in sports and physical activity for life so they can recognize the long-term health benefits of it."

They realized the most effective way to achieve this was by making quality coaching education more accessible for parent volunteers.

The two-year-old company's first product was Skill Lab, an app that offers 3D demonstration of basic skills like throwing a ball. Students then film themselves doing the movement and compare it with the demo to fix any deficiencies.

Edington said when they tested the app a year ago at Saskatoon YMCA summer camps it was a big hit.

"All these kids got significantly better," Edington said, adding it cut down on instructors explaining the same coaching cues over and over.
"The instructor was better able to focus their time on children who were struggling with specific skills and give them more direct feedback."

Even the children became teachers.

"We watched kids who were clearly not interested in sports who picked up an iPad and started using the app," said Athlete Era's software development lead Walters.

"Minutes later, not only are they humming balls at the wall, but they are demonstrating proper techniques to other kids."

The Skill Lab app has received support from a number of school districts in Alberta, Ontario and Texas that are bringing the learning apps into their schools.

They have also collaborated with Football Canada and that work has evolved into the AQ Coach app.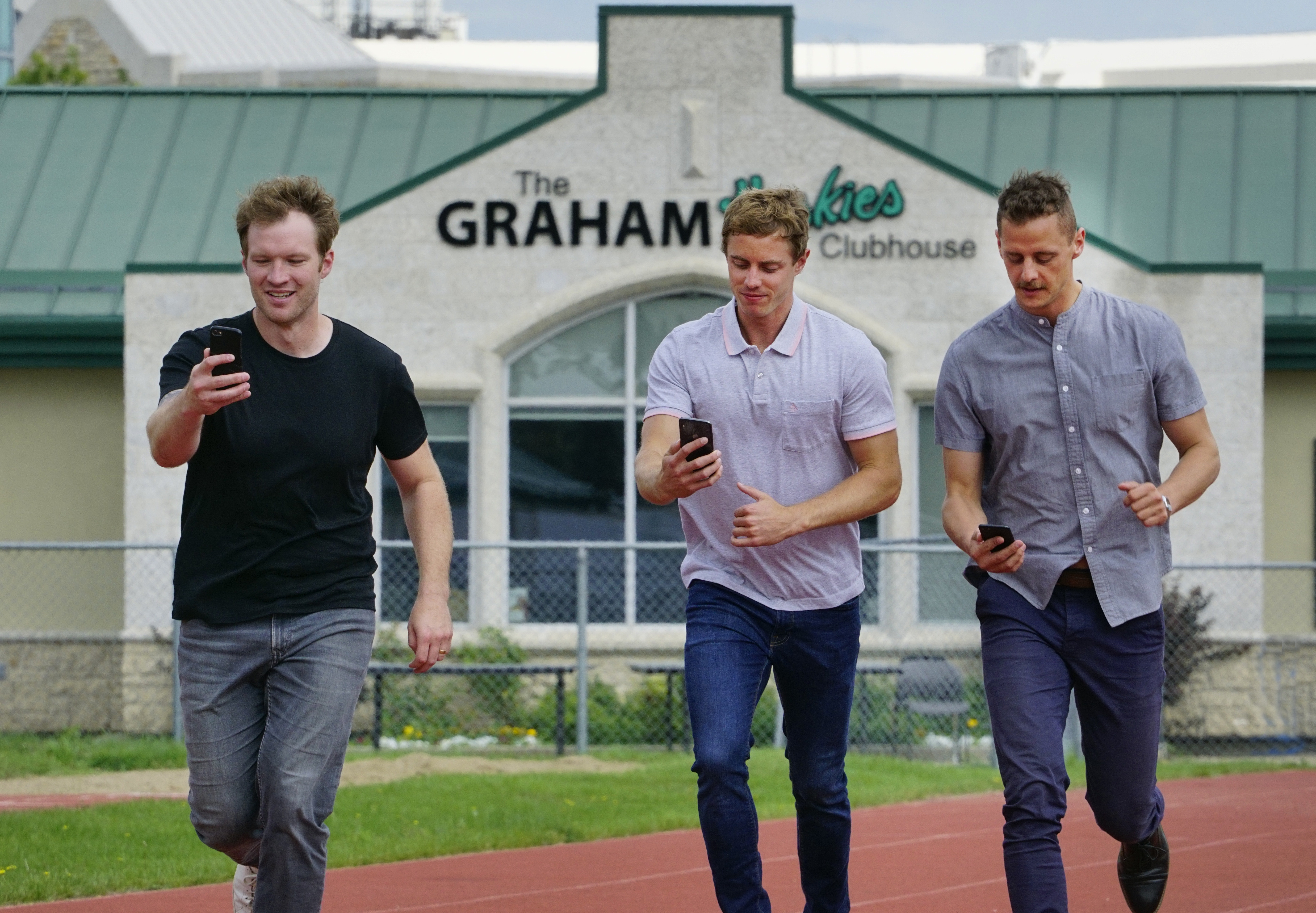 AQ Coach has 3D demonstrations of football skills, pre-built season plans, practice plans and drills for coaches of varying experience. And you can use it for either flag or tackle football.

The app is great for the grassroots level where volunteers often have little time and experience to get in-depth training.

"(With AQ Coach) when coaches are at the field 10 minutes before practice starts, they can go right in the app and see what they are doing today," Edington said. "We also use 3D-animated content to deliver a more informative experience to the coach."

And if someone is new to coaching they can go in and find a practice plan, he added.
All of these skills and training tips at the coach's fingertips make them more prepared, and in the end leads to the kids having a better experience.
Edington said there are more than 500 coaches Canada-wide who have already used the AQ Coach app and it is also being used as far away as the United Kingdom.
Athlete Era's survey of 25 flag football coaches who used the app last fall showed more than 90 per cent thought AQ Coach improved their coaching.
And now the Roughriders have come aboard. Athlete Era and the Riders have an agreement that will help get the app into the hands of minor football coaches across the province.
"Hopefully, the kids get the best coaching experience possible and an enjoyment of playing sports and to want to play next year," Walters said.
Edington said an administrator in Regina told him the reason kids come back every year because they had a good coach.
"So the more you can help prepare that coach to make sure that all the kids have a positive experience playing that game, the more likely they are to come back year after year.
To learn more about the company and their mobile apps, visit athlete-era.com.