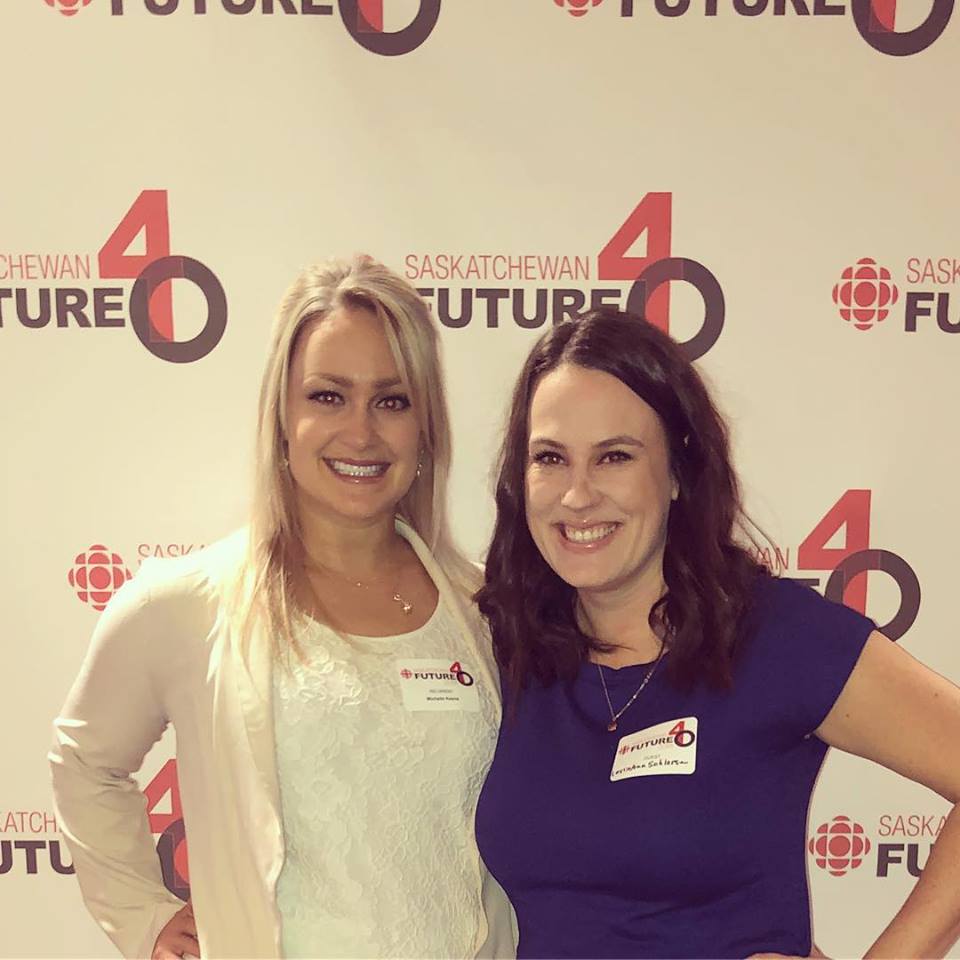 College of Kinesiology graduate Michelle Keene (MPT'14, BScKin'11) is a dedicated sports physiotherapist, athlete and community volunteer, and her degrees from the University of Saskatchewan have gone a long way in helping her land on the 2018 CBC Saskatchewan's Top 40 under 40 list. Keene was nominated by a close friend, Leslie-Ann Schlosser, for the CBC Future 40 award.

"I was so honoured that she felt I was deserving of the award," noted Keene. "I look up to her as a mother, friend and professional."

Keene was familiar with the award, but never pictured her name among the deserving list of individuals honoured.
Growing up, she had a passion for physiotherapy, but credits her love of sports physiotherapy to the Huskie Health Student Trainer program that assigns aspiring kinesiology students to a Huskie team for a season to gain mentorship while volunteering in a sports medicine environment.
"My kinesiology degree continues to help me every day," said Keene. "Whether it be anatomy, physiology, biomechanics or injury management, I continue to use a large portion of my education in my current practice."
Her passion for helping people better themselves continues to be her favourite part of her job. With the ability to do clinical work, strength and conditioning training and on-field medical coverage, each day poses a new opportunity.
As a former athlete herself, Keene knows the struggles that an injury poses for individuals both mentally and functionally.
"I have lived through frustration of a functionally limiting injury, and I want to be the one to help others get through theirs," she said.
Keene currently works as the Director of Sport Physiotherapy at Craven Sports Services in Saskatoon, but also continues to give back to the community on a volunteer basis. As the head trainer for the Saskatoon Valkyries women's tackle football team, Keene spends January through June volunteering her skill set and personal time to help run a program with very little funding.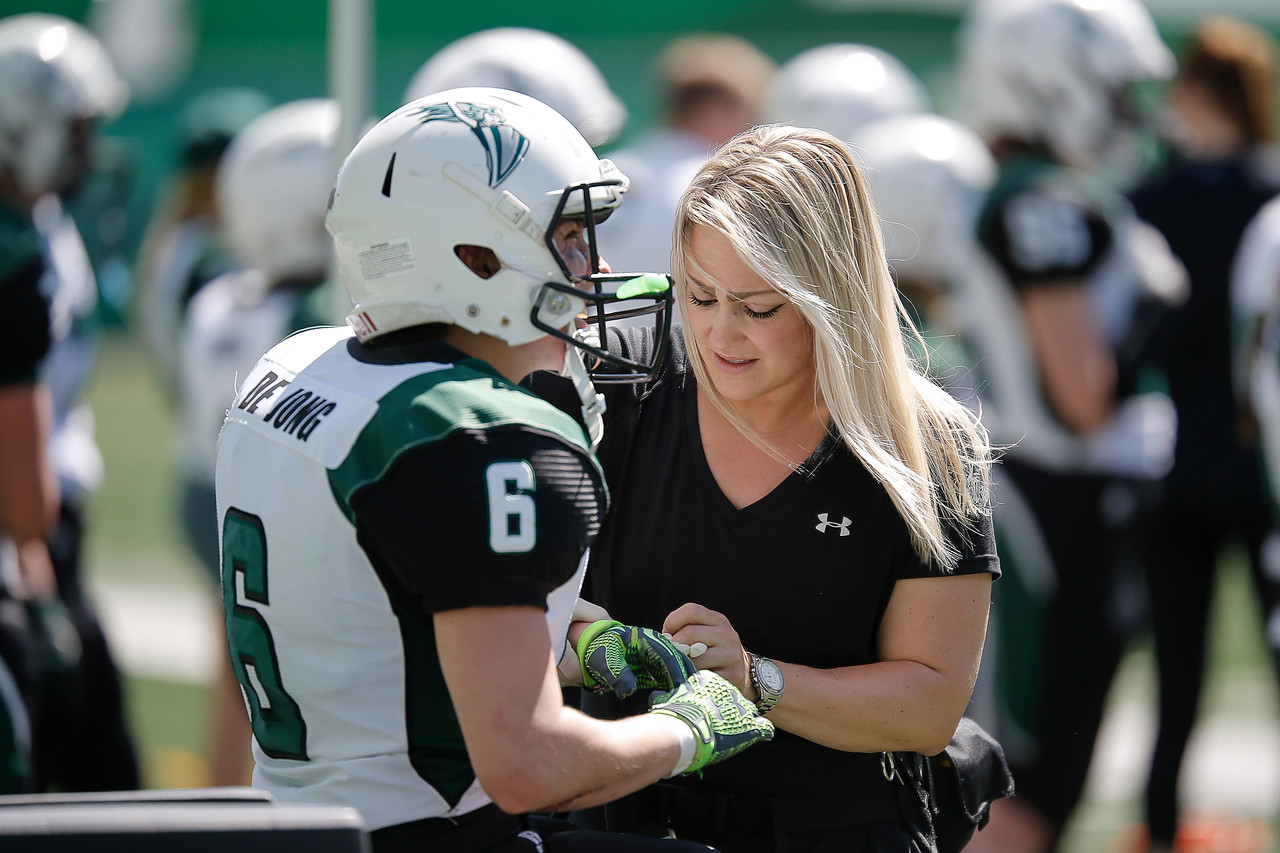 "As an athlete, I have seen the countless hours that coaches and trainers put into their teams. I have been treated in a therapist's living room to try and manage an injury as quick as possible," Keene said. "I want to give back and pay it forward. It may take time to give back, but it is extremely rewarding and worth every minute."
During her time at USask, she volunteered with the Physical Activity for Active Living (PAAL) program as well as with the Huskie student trainer program from 2009–2014. She also made the Huskie Athletics All-Academic First Team each year and was awarded the Huskie Trainer of the Year award in 2012.
Her best advice to current students is simple: get involved.
"There is so much more available to you than just school," she said. "Some of the best memories come from Campus Rec programs, student training, the PAAL program, or simply volunteering."