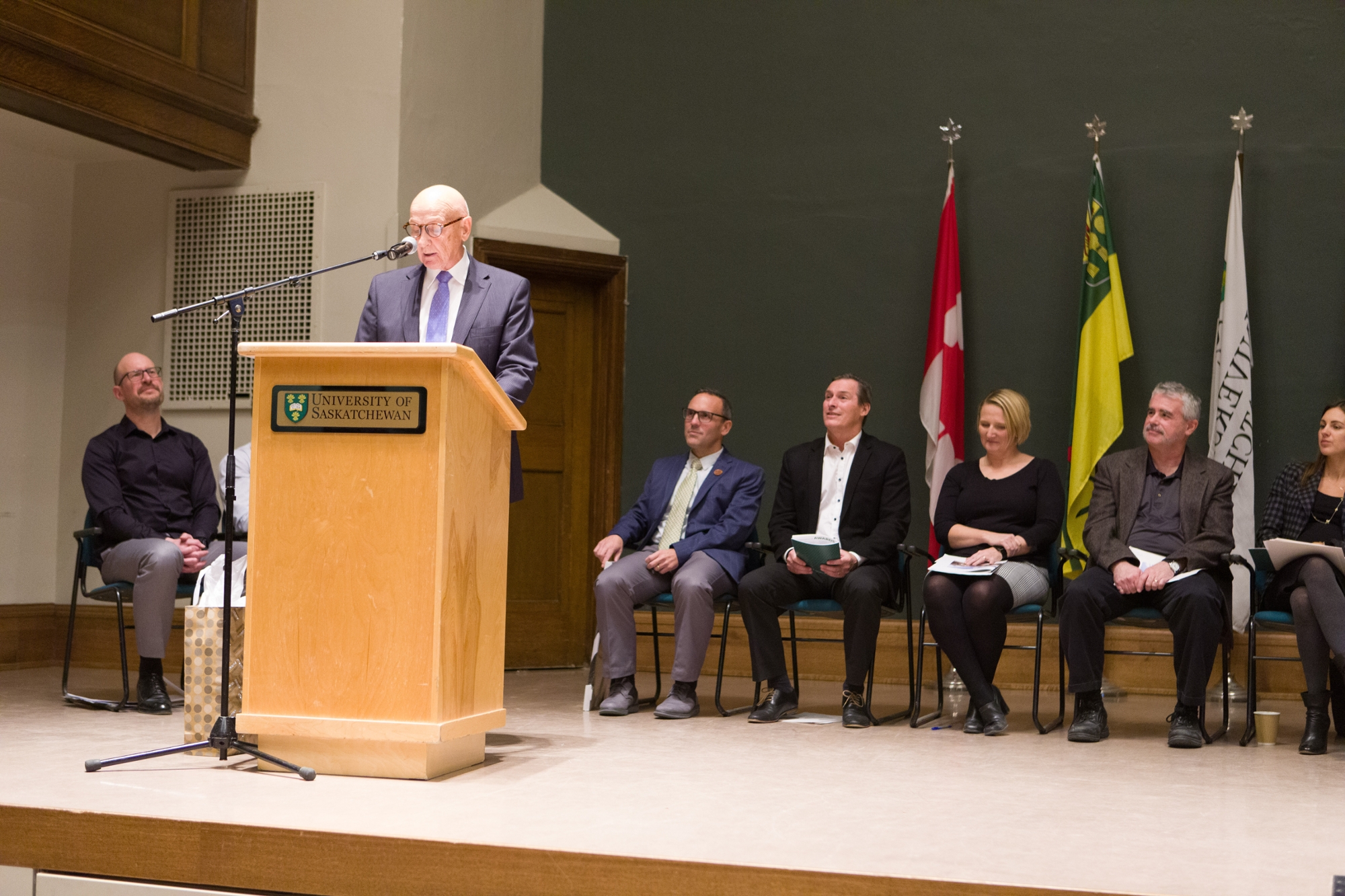 This award is presented annually to recognize an individual, group of individuals or an organization that has made a noteworthy contribution to advance the College of Kinesiology such as;
Impacted students or participants in the program,
Increased engagement of alumni, friends or donors,
Improved the curriculum or program offering,
Provided support to the program
And/or acted as an advocate for the College and its programs.

This year's Friend of the College Award winner is Dr. Bob Mirwald.
As a student, Bob was a member of both the men's Huskie Basketball and Football programs. His connection to the college continued to expand as a former Huskie Basketball coach, faculty member and providing colour commentary for Huskie Football. Bob was instrumental in the development of the initial stages of the Saskatchewan Growth and Development Study in 1963-1973 and again in 1998-1999. Bob served as dean of the College of Physical Education from 1986-1996 and was responsible for developing the college's children's sport camps.

In 2002, Bob retired from the college but remained a close ally. Bob and his wife, Rita, continue to support Huskie Athletics and attend many college events. Their financial gifts have made impacts in both student-athletes and College of Kinesiology students' lives through the Huskie Basketball Endowed Scholarship, the Mirwald Graduate Travel Scholarship, Adopt-An-Athlete, Kinesiology Building & Equipment Fund, Huskie Football Awards, Don Bailey Lecture Series, Kinesiology Aboriginal Student Awards, Huskie Men's and Women's Basketball teams, Kinesiology Dean's Fund, Sanderson Foundation, and many more.
Congratulations to Dr. Bob Mirwald.